Entri yang dah lama diperam.. Dikeluarkan bila xtau nak update apa..
Pasal makanan yer..
>.<
We found
Rak Thai
through a mini booklet which was provided by The Gardens. It contains a directory of restaurants located in The Gardens. It's kinda a help since we have no idea where else to eat. After a mini tour (2 round actually sebab x jumpa Rak Thai itu). Pusing2 kat bawah tue jer.
That Fried Rice (ala-ala.. x ingat nama).
Stir- fried Mixed Vegetables .. RM10.90 .. Sayur campur goreng bahasa Melayunya.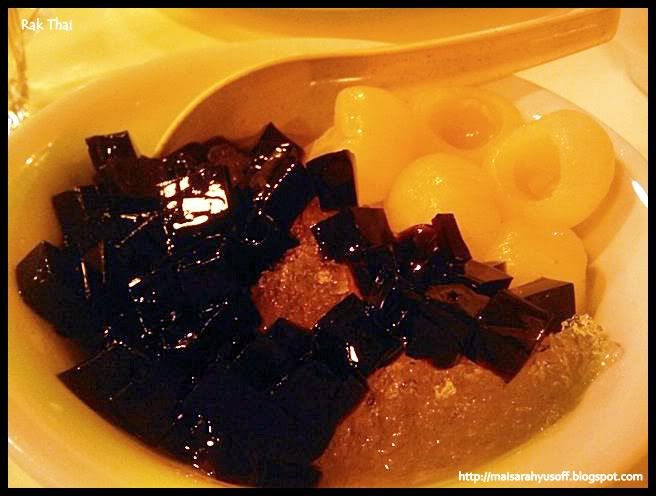 Dessert. Pun x ingat.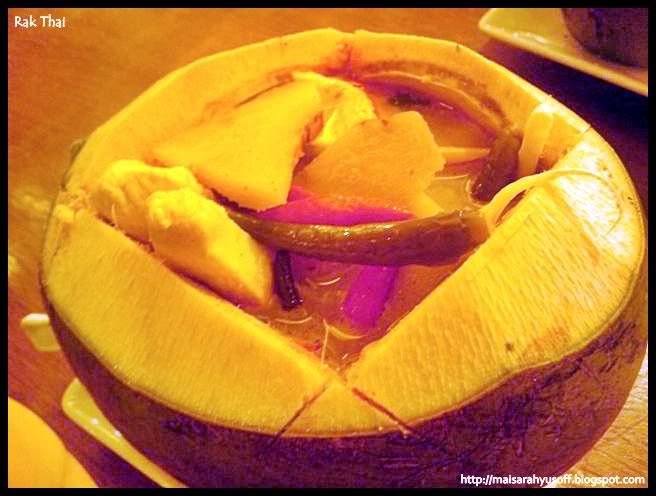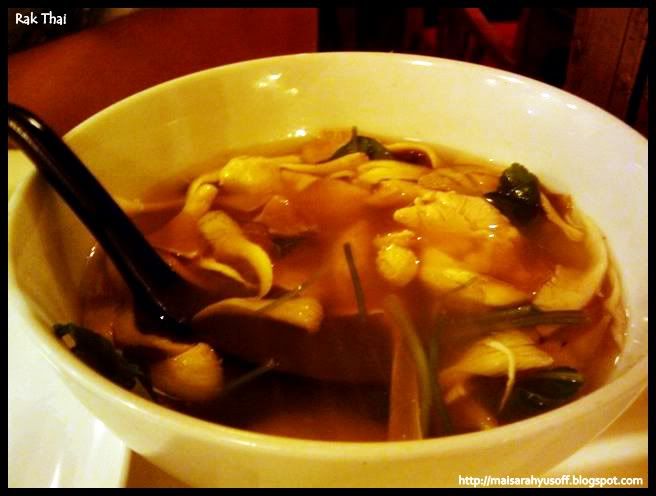 Since K.A couldn't indulge in seafood we always opt for chicken tomyam instead of seafood tomyam. Tom Yam Gai (chicken) at RM9.90. I hardly remember which one is this. We did ask which one is white tomyam and red tomyam. After all, those are Thai language right (referring to the menu).Ok. I x ingat yang mana satu putih yg mana satu merah.
*byk makan semut nie.
. But then, from my opinion, I prefer the red tomyam .
Coconut drink. We have tried this coconut twice. Dua-dua kali itu lah, isi dia keras. Bermaksud susah nak korek. Err.. faham x? Dah x dpt mkn dengan jayanya.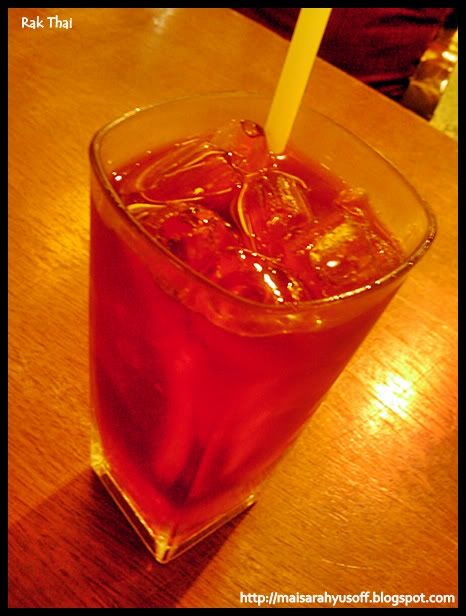 Maaflah.. gambar mode kuning pulak..
T____T