Salam n greeting bloggers..


Finally!! I made it to Amarin Heavenly Thai.. It's been so long till I can't recall when was it I've been dying to try Amarin.

Hospitality with a heart.
Does that look familiar to you? Sebab dia geng ngan
Flying Chillies
& banyak lagi..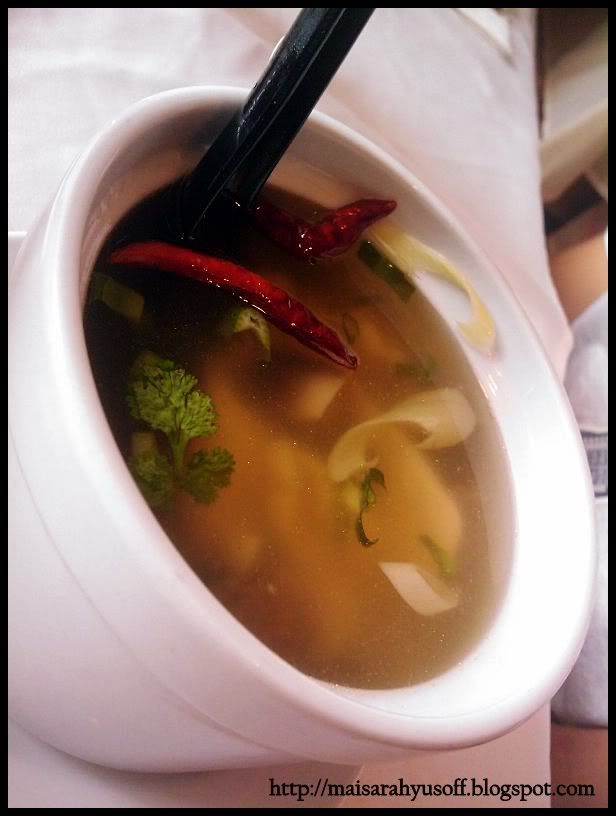 8. Tom Yam Goong : Spicy Tom Yam prawn.
But we changed the prawn to chicken. You just have to request for it. It costs RM10.90. I'm not sure whether it is the same price with chicken (I lost the receipt).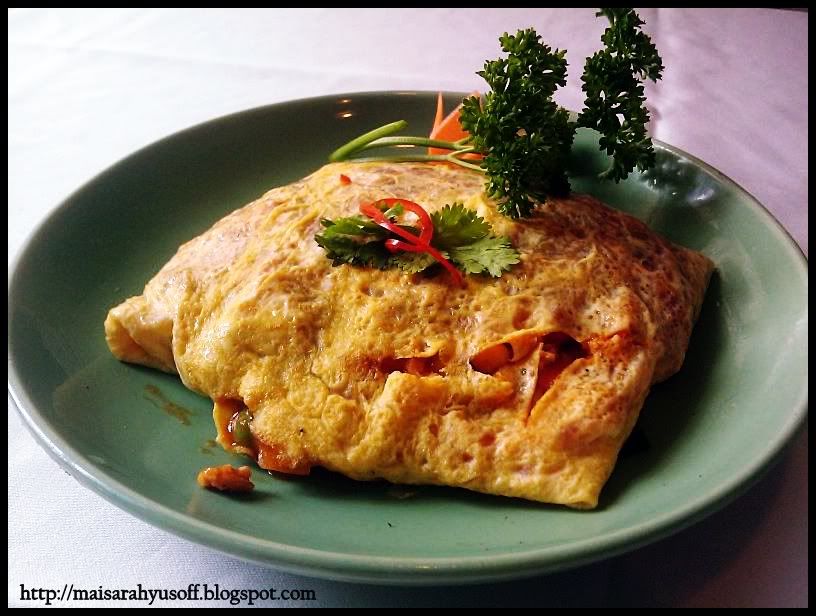 38. Gai Yat Sai Gung : Stuffed omelette with minced prawn & chicken.
Emm.. My predict.. Just so and so. But for RM 15 still nice to try.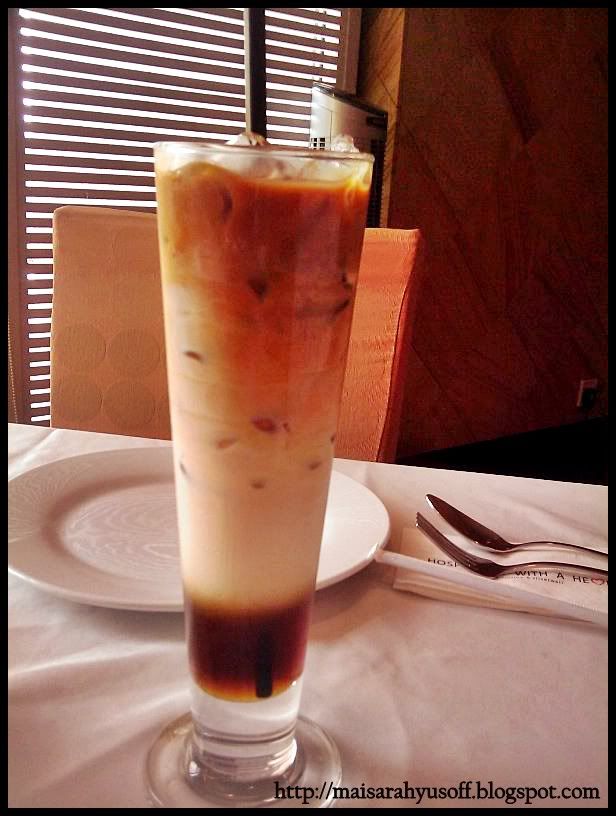 Thai Iced Tea.
Tawaq!! Baik untuk kesihatan.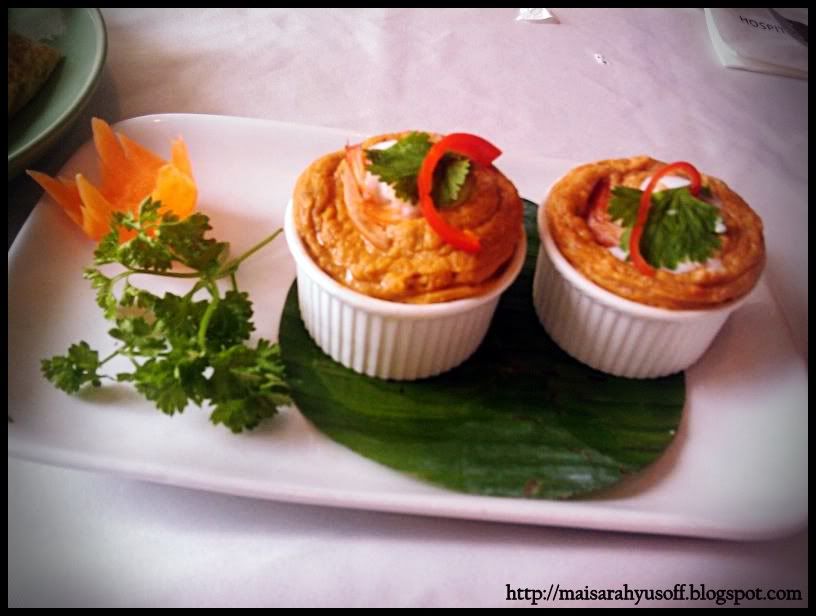 33. Hormok Talay : Steamed seafood Otak-Otak
. In the menu written RM16 (4pcs). We requested for 2 pcs only. (>.<) Overall..
The service was good
.. I loikeee very much.. Bo lagi, waiter tue dtg tanya nak tambah nasi x.. Rasa macam duk kat kenduri lak org dtg suh tambah-tambah nasi.
p/s- This entry was

my 1st time

visiting Amarin. The service was undoubtedly superb but then it may be because of small number of customers. After my

2nd visit

during dinner, I'll make sure that myself won't ever again step in into Amarin. Some of them can't even speak simple English, frankly speaking the price was not up to the level with the service. It may be cheap for most of you but to me, a cheapskate.. I would prefer to get a decent service compared to

gerai tepi jalan

, which sometimes could provide a better service.. But again, it may be not one of the nicest dinner I ever had. Perhaps, the angel of luck was not with me that night.