Salam & greeting bloggers..
Another entry for foodies!!! I have no idea since when I became quite a fan of Indonesian food. But only to certain range of food like pecel lele and ayam penyet. I think it was after I tried pecel lele when I was studying in Bangi. Always try to look for a cheaper version instead of Bali Feel or Wong Solo or Warung Penyet but to avail or perhaps not enough effort I didn't get to find a good one yet except the one at Hentian Kajang. So, when Ayam Penyet was opened at The Gardens' Food Court I thought of giving it a try. There are quite variety of food selection at The Gardens' Food Court. Normally I would only pick
House of Bento
(something like that). This entry was a long long time ago (masa dia baru mula-mula bukak).. I only tried the ayam penyet though.
Gerai Masakan Indonesia Ayam Penyet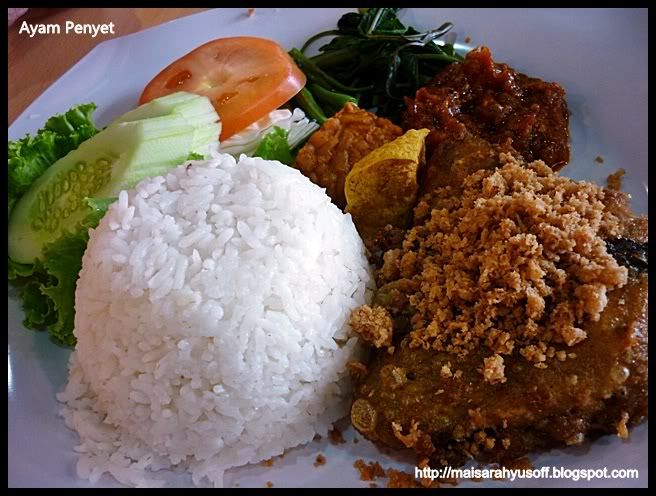 My predict.. Just so and so.. Warung penyet punya lagi besh!!!