Salam bloggers..
Here I am .. Another Madam Kwan's entry.. (>.<) . Well, whenever we feel like we would like to have some sort of oriental, Malaysian food, basically searching for rice and whenever we wanted to try other than food court's food, we'll pick Madam Kwan's. Why? Well, you should step inside 1st then you'll know. If you are not into Western you can pick their char koew teow but normally I won't order this one since it is RM13.90. Err.. I think I can find char koew teow outside cheaper.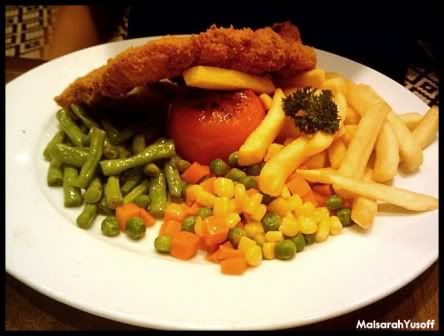 Chicken chop with the sauce.
See.. A must order .. Sagu Melaka.. or Sago Melaka?
p/s - But frankly, I don't really fancy Madam Kwan's since it is quite 'bising' inside with people. Yeah. They are always occupied with people and therefore they will really accommodate you the sits according to your numbers. *Well sometimes maybe.

The service is wonderful as always..