Salam & greetings all..
I had a terrific IFTAR session yesterday. Gosh.. It was so fun. For once in my life, I'm glad I knew these guys and girls. It was not our 1st time bbq-ing though. But it was my 1st time
menjejakkan kaki
ke
Pasar Borong Serdang/Selangor
. Hahhaa..
Jom SHOPPING!!
Masuk pasar jangan lupa sinting (ker senteng) seluar. Nanti kang ngan air bau busuk ayam ikan kena lak kat seluar..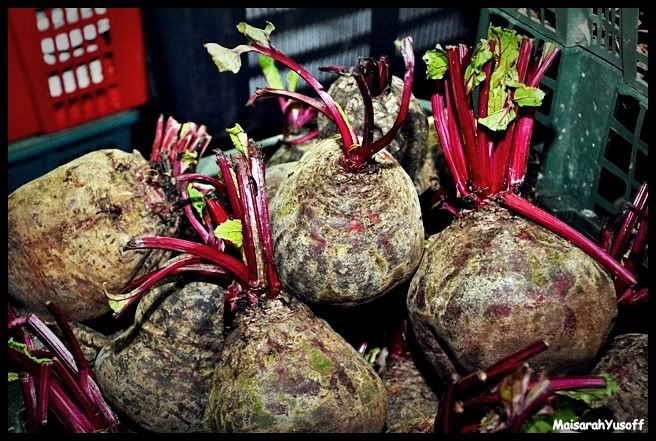 I was the one who took care of checking the things on the list. Dah beli tick.. dah beli cross. Then repeat byk kali aper yg x cukup lg. Then tambah aper2 yang tetiba came out of their mind. Nak suh pilih sayur & ayam? errr.. We already have the expert. Yang jejaka jejaki dalam gmbr2 ni lah yg pandai. Ayam tue ada lebam lah aper lah. Serai ngan bawang amik yg besar2. X mau kecik2. Oh ya. Both guys up there taken already ya. Sorry girls. >.<
Enough with the market photos. Muka sama ja. So, we head back to prep the bbq things. Mind you, all this took place the night before.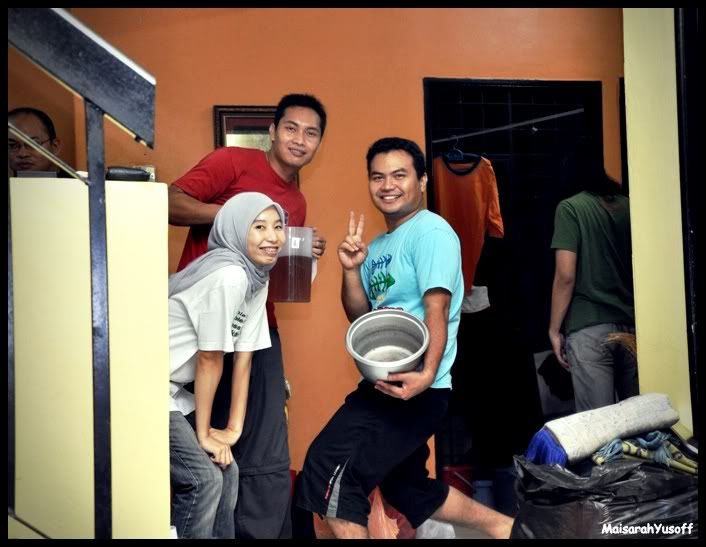 Sahur in the making. The guy in red shirt was chef of the day. Ice lemon tea pun dier yang buat. Tapi kena suruh la. Tapi boleh diharap sgt2 lah. ekekeke. Oh yeah. (>.<) Baju biru? He was the host.
Thanks Abg Faril
! Next time masak nasi jangan lupa tekan.
Introducing
Abg. Hafiz.
Haip.. jangan tgk lama2. Nanti ada org marah. They were washing the
chicks
chicken at the back. Tuan kamera for all the pics in this entry. I forgot to bring my baby.
*I wonder to whom those fingers belong to?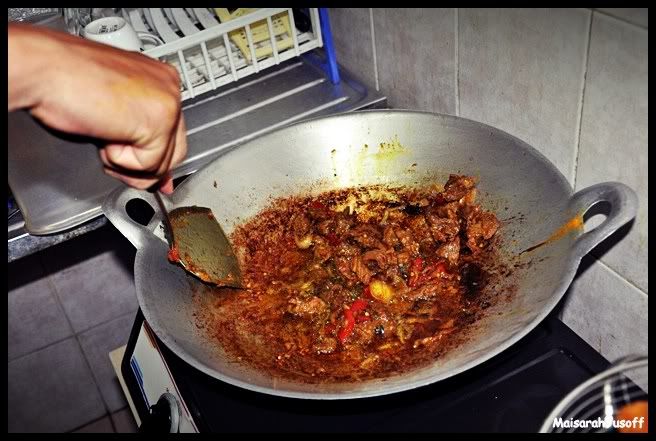 In the making..
Tadaaaaa..
Okay. 6 jam lagi nak berbuka. Sabar sebahagian daripada iman.
2 more days to go back hometown!!
p/s - Thanks Kak Maz bg sy menumpang kasih.