Salam bloggers & fellas.
Here is another food entry on Westernish.
This was quite a while back way before puasa. We wanted to try something new so we head off to Italiannies. It's not a really new thing, just happened to be I watched it from upstairs then thinkin I need to try !! Obviously, I was not in a shopping mode but in dinner mode. It was quite a while back then, now only manage to put it up here. Have anyone of you had been to Italiannies before? Do share ya. Enjoy the photos..
Warning : the food looks nice and it tastes much much much nicer..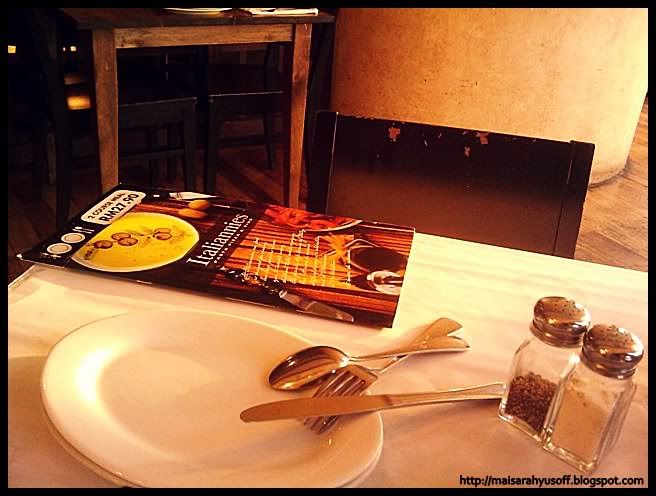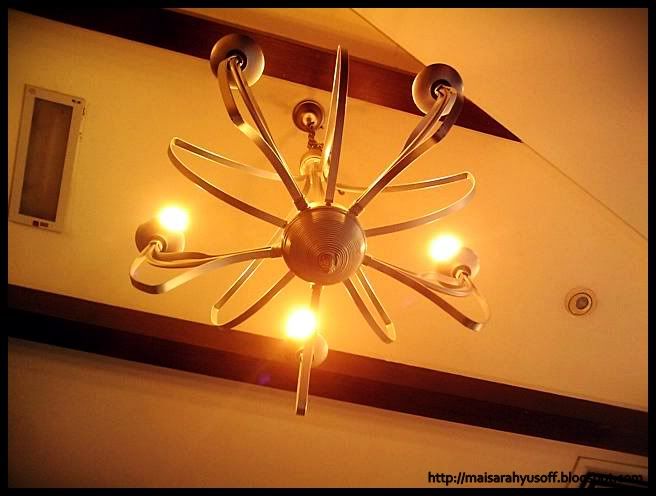 Frankly, the service was not so friendly at 1st. Then, this Indian guy approach us then only it became 'friendly'. Macam confuse. Takder org ke nak approach aper ke since there were no customer at all when we arrived. Nevermind.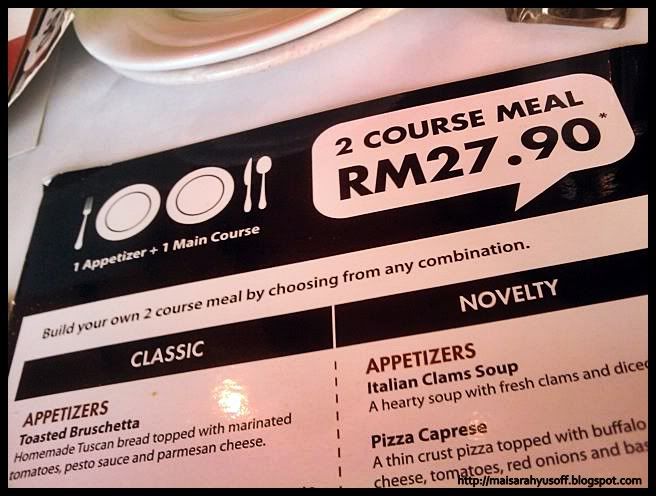 You can purchase your food which as shown above. Jangan tamak tau. Kitorg tamak.. end up we took 2 main course despite we were told that their food was in a large portion. Trust me. Unless you are a glutton, just take my advice take this " 2 course meal for RM27.90 ". But do ask the waiter if you are 1st timer.
Our appetizer
Italian clams soup
A hearty soup with fresh clams and diced tomatoes.
Toasted Bruschetta
Homemade Tuscan bread topped with marinated tomatoes, pasto sauce and parmesan cheese.
As for the main courses, we chose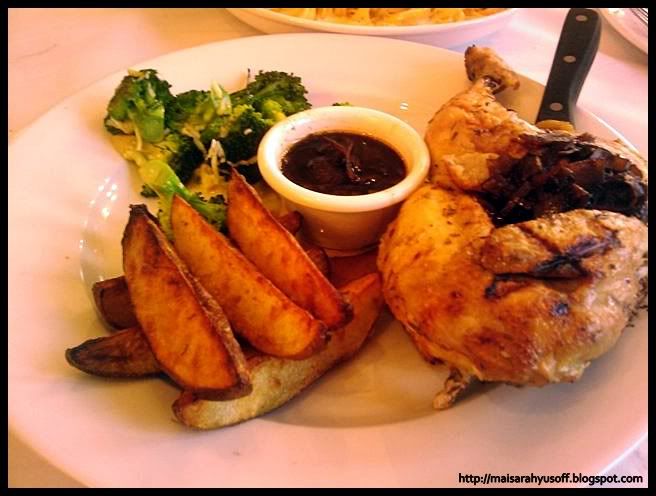 Roasted chicken with balsamic glaze.
Oven-baked herb roasted chicken glazed with Balsamic. Served with fried rosemary wedges and garlic butter broccoli.
I'm perfectly happy when my handphone could capture nice photo under good light condition. We took the seats next to the window so we can still get the remaining sunlight since it was approaching dawn.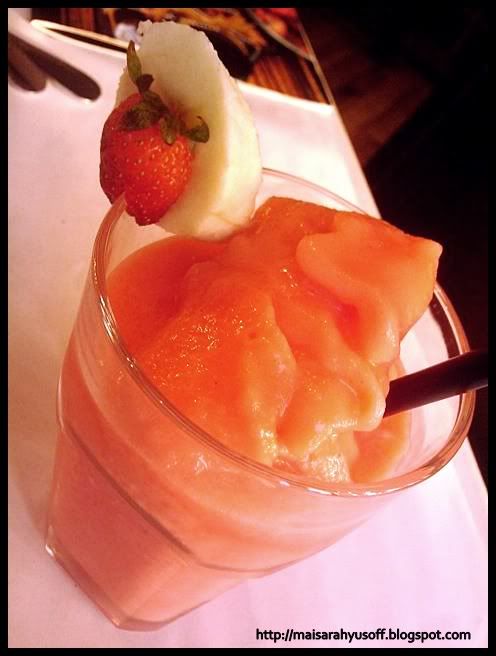 Strawberry Colada
. Smoothies.. RM8.90. Nice!!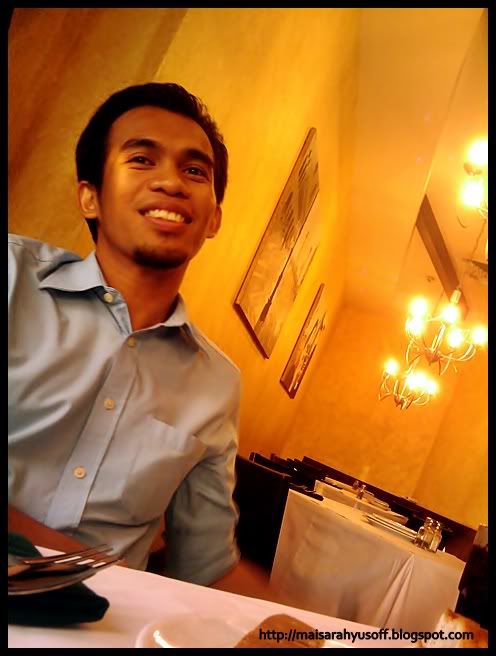 See.. A happy face. Told ya.. The food was nice.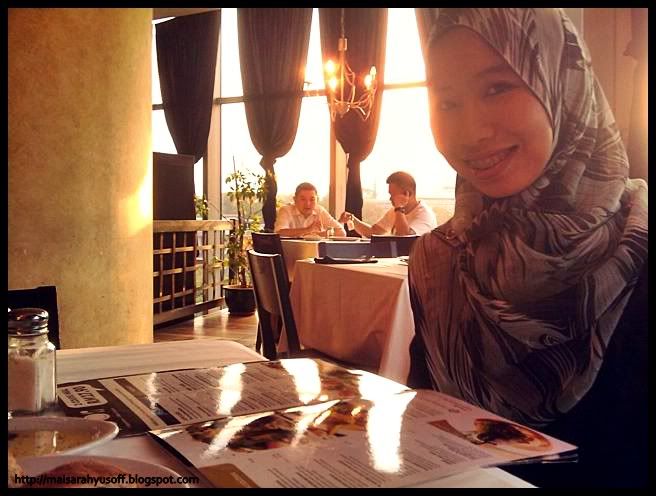 Oh wait.. the 2nd main course.
Last but not least,
Sausage carbonara
Chicken sausage meatball tossed with Alfredo sauce over linguine pasta.
I 'tapau' back the leftover of sausage carbonara which were quite a lot (-.-).