Salam and greetings fellas..
This entry on Madam Kwan's had been postponed for quite a few times. We've been there for several times and yet I always forgot to blog about it. Managed to rummage through my collection of foods photos for Madam Kwan's.
This one is the chicken rice with black mushroom something something.. I hardly remember the name. Just so and so. Wait for next ..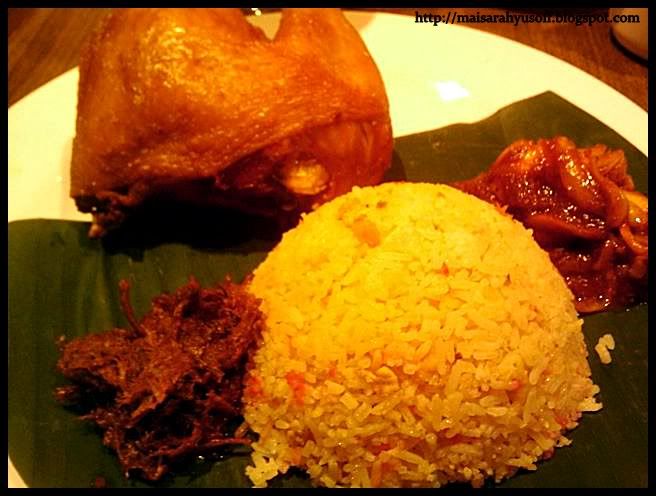 The famous Nasi Bojari!!
I think it is RM21.90 . Worth your quarter tank for Viva.. hahaha... Trust me. Don't be fool by the simplicity look of the food. It may be my handphone low quality of picture, but the
rendang
.. Gosh.. Seriously YUMMY!!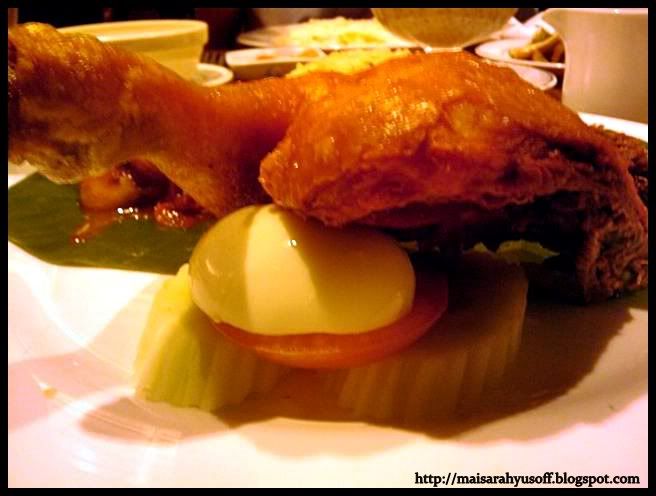 Sagu Melaka.. This is a must order dessert since he loves it.
Well for me , so far, the service at Madam Kwan's was never disappointing. The food was served within time so there'll be not much starving time.
Oh yeah..There is this one tall handsome guy. Go check him out. (>.<)


Madam Kwan's
F-052, 1st Floor, Mid Valley Megamall,
Mid Valley City,
Lingkaran Syed Putra,
59200 KL