From previous entry on 3rd day break fast at Flying Chillies I did mention about 7 sins of Chocolate that we bought from
Delectable

.
Presenting .....
Eh.. belum.. baru cover.. >.<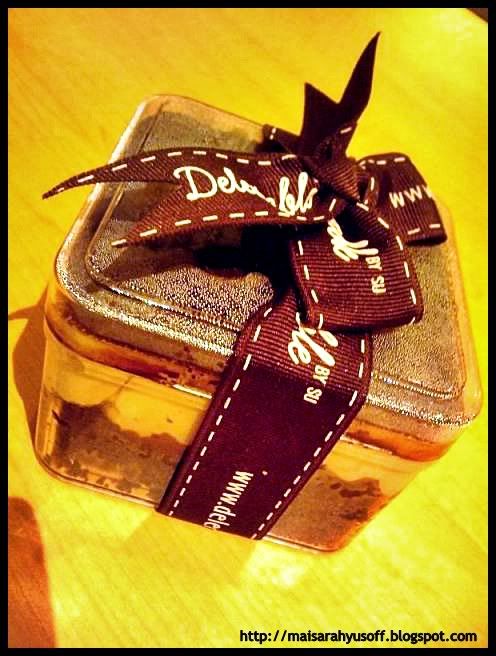 Tadaaaaa...
It costs RM12 .. Tapi tersgtlah yummy. K.A pun wonder why so expensive. But this one, trust me.. Worth your every cents.