Oh my.. There goes my so-called diet on the 4th day of break fast. My dear planned up to have 'nasi berlauk' Malay style. He end up went over to Sentul to make a reservation. We had dinner once at Al' Azmi Garden. Bulan puasa nie kadang x sesuai nak cuba makanan baru. Sebab dah lapar sgt kan.. Nanti x sedap kan susah. Just my 2 cents, even me sometimes did try new foods during hungry moment. Btw. Thanks dear.So, we had ......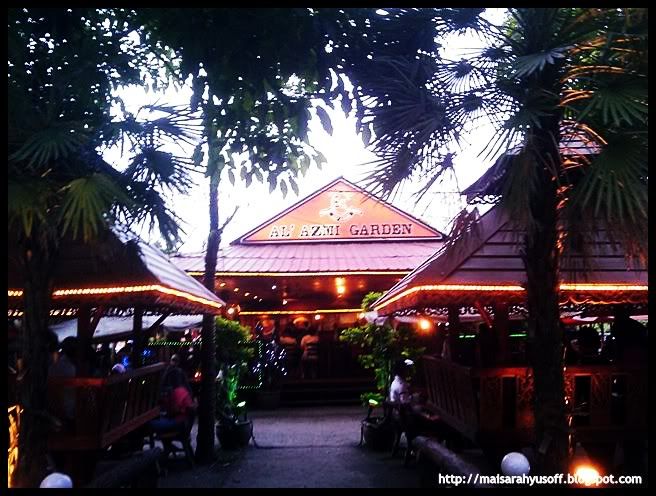 Al' Azmi Garden .. Somewhere in Sentul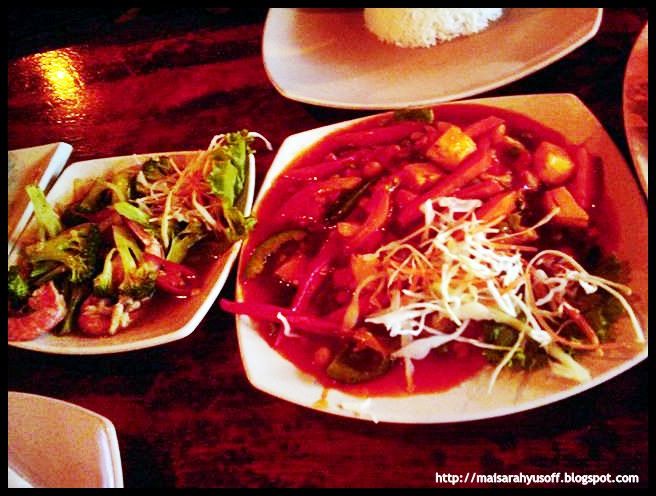 Telur bistik & mixed vege
Siakap 3 Rasa. The food presentation was beautiful. Don't judge with the bad quality of my photos.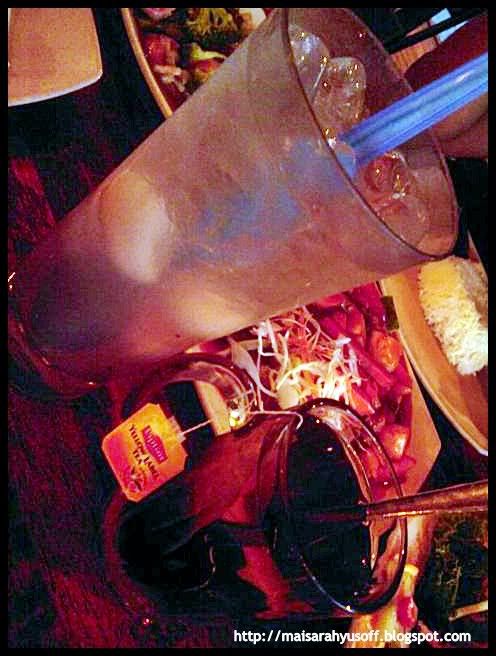 Lychee & hot tea. Lyches was quite sweet. I mean.. very.. I had to ask for a plain water.
Total was RM45.++ .. My predict? Just so and so.
This restaurant had flies problem. *in a mini scale.
Last time I didn't encounter this particular problem. But overall, the service was fast. The food was nice. But maybe the food was cold the time we were breaking fast, it kinda didn't taste right. Do come early since the place was full house.
p/s - I do realize we can't complain much about food during break fast since there were a LOT of people in one time and they can't 100% cater to satisfy all the people. Agree? or disagree?