On the 3rd day of fasting, I got to break fast with K.A. We went to Midvalley as usual then decided straight away to Flying Chillies, The Gardens since rice is our target. It's our 2nd time having meal here. So, already kinda have the idea on what to order.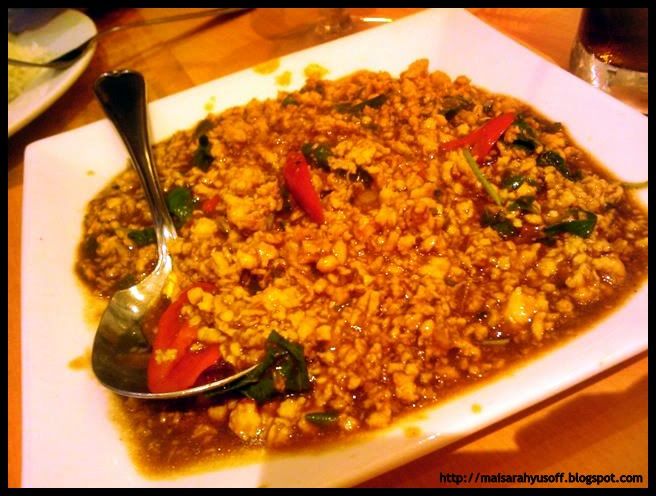 Stir-fried chicken with hot basil. RM15. The chicken can be changed to beef as well.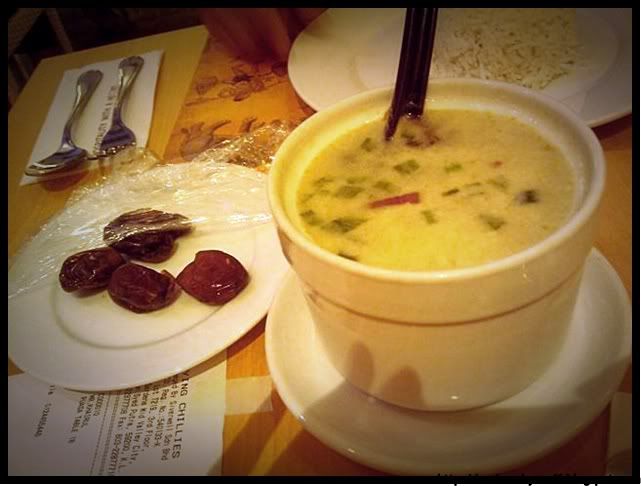 Chicken soup with coconut milk, mushroom and galangal (ginger). RM10.50. It tastes like white tomyam. Nice!!
Diet coke. Zero sugar. -.- . RM6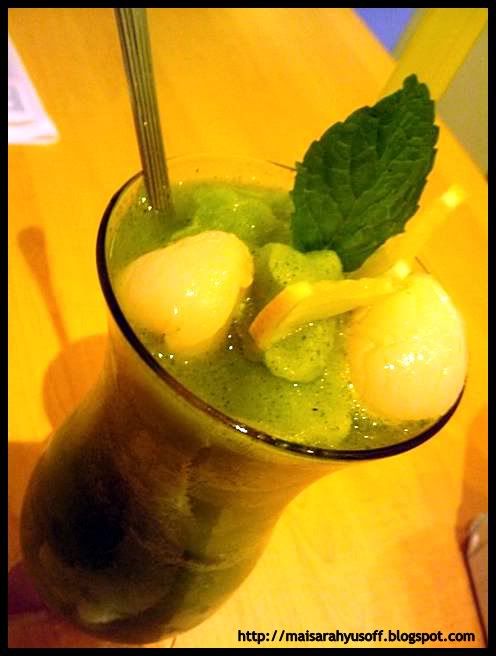 Mocktail : Lychee mint. RM12. Nice but not to people who dislike the mint fragrance and taste.
As for desert, we had
7 sins chocolate
from
Delectable
. Serious yummy. Will publish it on next entry. Couldn't find the picture.
Flying Chillies
For reservations : 603-22877708
p/s - I just notice that my previous-old entries on food were posted with small scale of pictures. *haish. Wonder why I did that last time. Tak reti lagi nak blog I suppose.