I have never seen this kind of pet before. We met them while strolling around the park at Putrajaya (during the hot air balloon festival).
This is the white one (sangatlah pemalu). Both are female. This couple has 6 of them.. Gosh.. 6? And they eat chicken. Haiyoo.. Harus tinggi maintenance.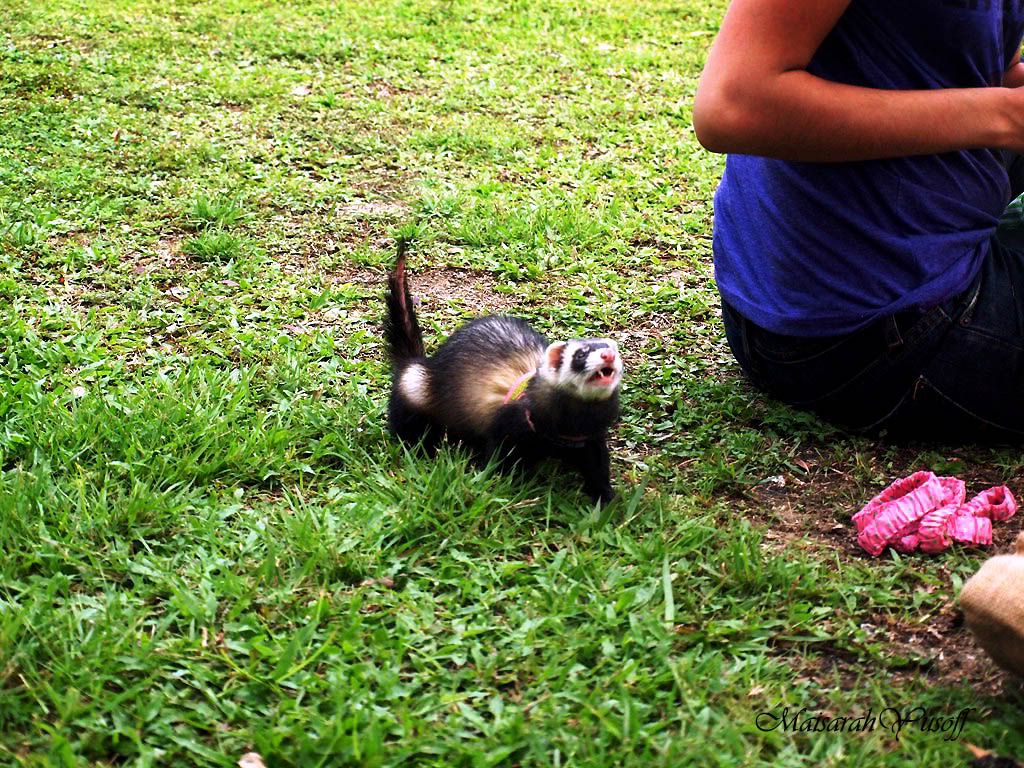 Sleepy enough.. Time to go home..

There were few people like us, who stopped by and have a look at these pets. Luckily the couple was 'sporting' enough to entertain us. This guy did have some chat with us. K.A did most of the conversation. I sibuk kejar this pet and take photos.