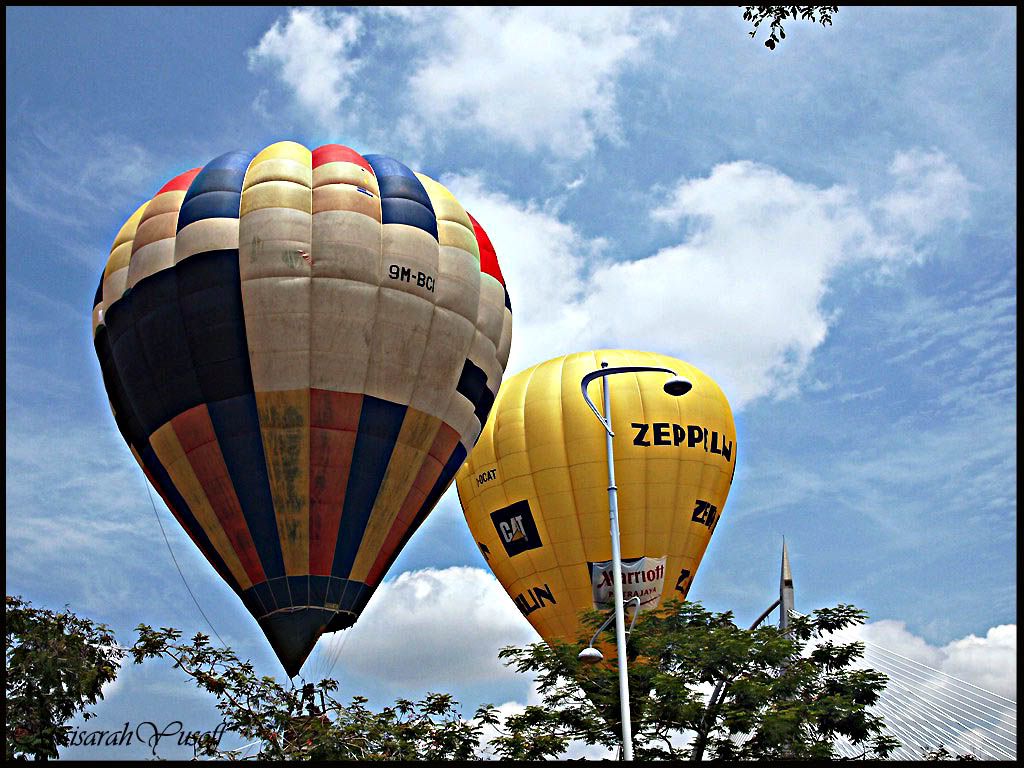 These pics was taken in the afternoon since most of the pics that I took in the morning were bad (dull). No cloud in the morning. Agak mendung jugak. So, the background looks 'empty' till I ran out of idea how to take the photos. Sangat frust. Nak marah kamera pun ada padahal sendiri pun duk belajar lagi. The sun came out quite late.
Checking..
Ready... Go!!!
These guys pushed the ball all the way through..
I couldn't imagine if I rode this ball thing..
p/s - Next will update about these pets that we stumbled upon during 'jalan-jalan' at the park.